How we're looking
BUZZ NextGen AI US Sentiment Leaders Index is licensed by Van Eck Associates Corporation. Check it out on your investment platform today (NYSE: BUZZ).
As of
Jan 18, 2021
One Year
Returns
The BUZZ NextGen AI US Sentiment Leaders Index™ consists of the 75 large cap US stocks which show the most positive investor sentiment according to our analytics models. These stocks are selected and scored using artificial intelligence, such as machine learning and natural language processing algorithms, applied to millions of data points aggregated from social media, news, and blogs. This allows us to gain actionable insights to inform our holdings each month. Don't sleep on this.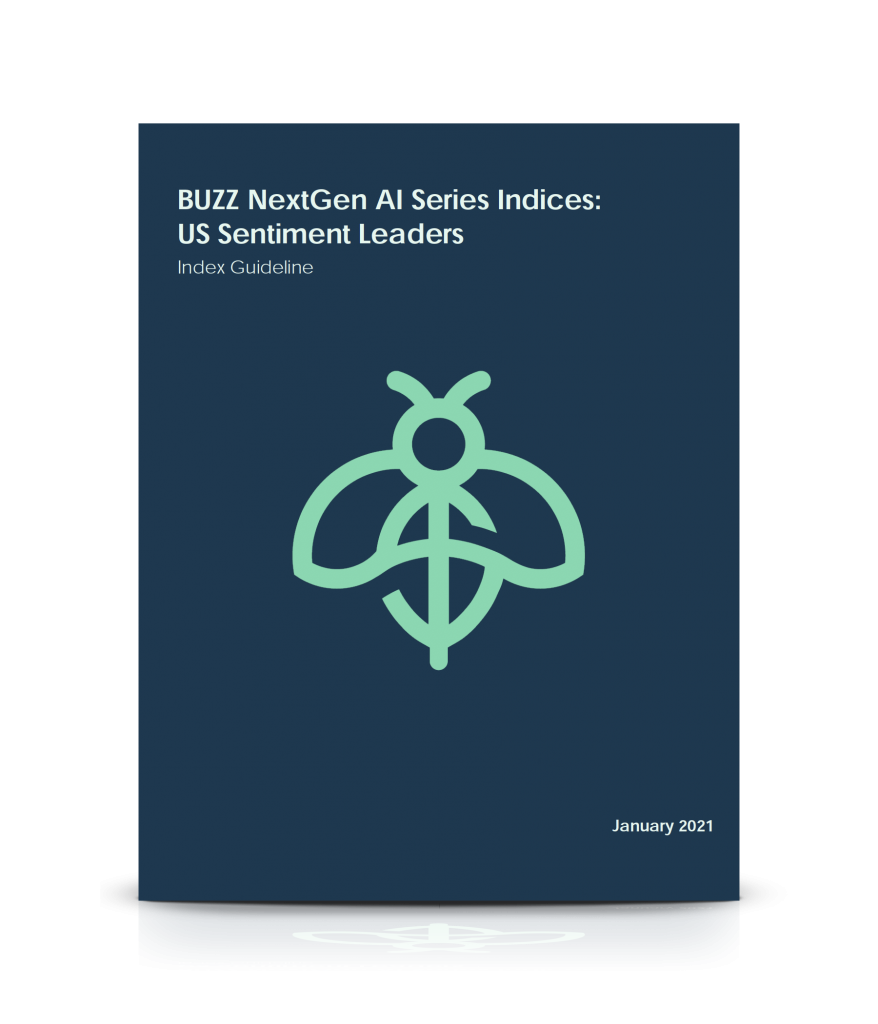 Download resource
Join the Swarm: Invest in the Power of Collective Conviction
The emergence of investment-specific online platforms has chwanged the game for individual investors. Learn about the power of collective conviction, how we measure and track sentiment, and how you can incorporate sentiment insights in your portfolio.
BUZZ News
Stay in the know of what's in, out and up.